4 - Sierra Leone
My painting is about the resilience of the African women. They are hardworking, intelligent and beautiful. They are the bread winners of their families even in this time of the COVID-19 pandemic. With all the hard work the African women she still expected to look beautiful. I feel like they have not been given the respect due to them. I hope for a positive change.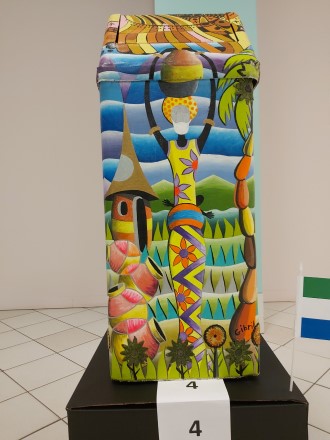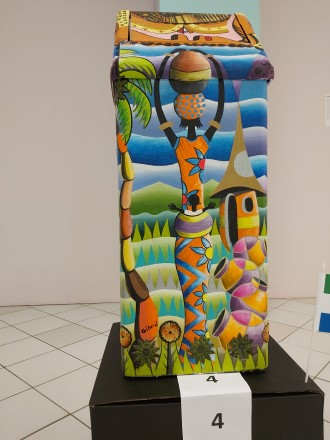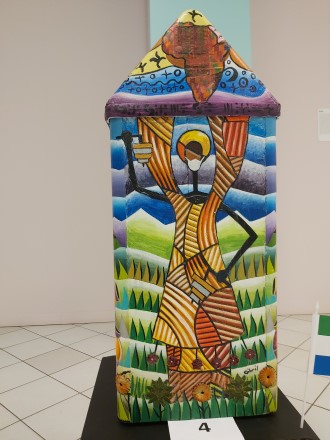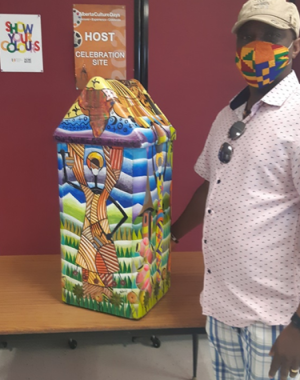 4 - Gibril Bangura
About the artist
Gibril Bangura is a painter from Sierra Leone and has been living in Edmonton since 2016. His first exhibition was at the UNESCO headquarters in Paris, France at the age of 19.
Gibril fled from Sierra Leone to Guinea in 1998 due to political persecution. The persecution came due to his paintings which exposed the underbelly of government powers. He lived in Guinea as a political refugee until he was granted resettlement to Canada in February 2014. Gibril is a trained painter favouring abstract art. Before moving to Edmonton he spearheaded art projects partnering youth with seniors in care facilities in Manitoba.
Email: banguragibril@ymail.com
Instagram: @banguragibril