22 - Philippines
Brad's Bamboo Hut themed trash can was one of the first two trash cans created for our Show Your Colours event as a proof of concept, for our Alberta Culture Days grant application. He practically enlisted his whole family to spend a weekend, priming several trash cans.
Brad spent several years living in Philippines so the bamboo hut was a concept that reminded him the colours and textures of the region. The shape of the trash can was a perfect match for the hut. He added pieces of bamboo around the bottom and at the top of lid to go along with his general concept.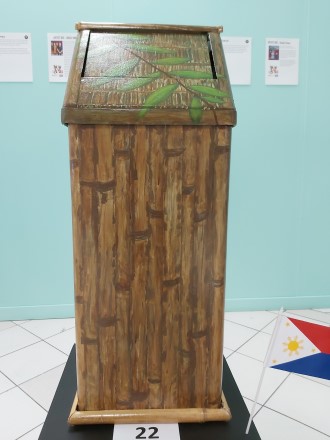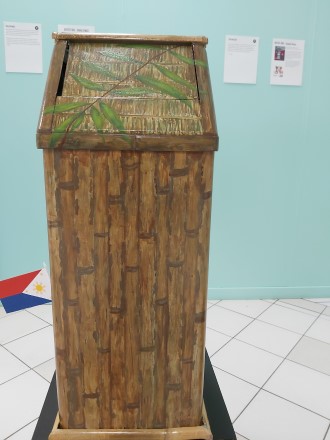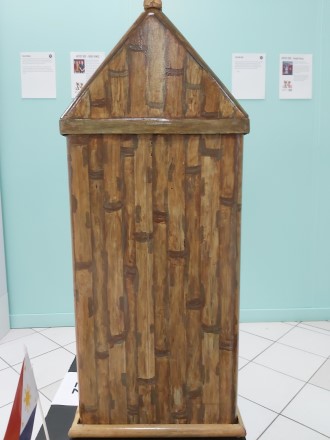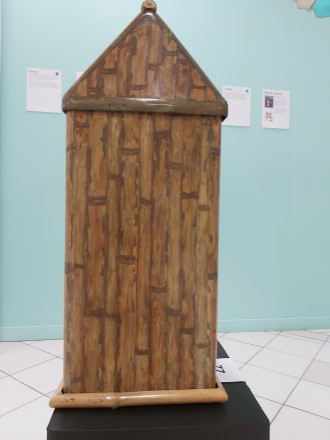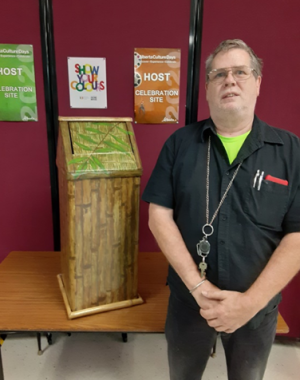 22 - Brad Vince
About the artist
Brad is actually the Operations Administrator at the Edmonton Intercultural Center. For someone who doesn't consider himself to be an artist he has done an amazing job with not only his bamboo hut themed trash can design but also with the exhibition piece he created in celebration of EIC's inaugural "Show Your Colours" event.
For the past couple of years he had been looking at the old dull trash cans at the EIC and was planning a way to spruce them up. His original idea was to organize a youth event to involve the young people around the community to paint them. Once Brad and Sim, the new ED of the EIC learned about the grant program for Alberta Culture Days revised their plans and came up with the concept for the Show Your Colours event.