17 - World (Health/Covid19)
When we had an artist drop out of our Show Your Colours event in the last minute, we were lucky to have Jose already at the EIC helping another artist with her project.
Since we already head two other artists representing the Philippines, Jose asked us if he could chose a World Health theme, or more specifically a Covid19 theme for his trash can.
Considering the unusual times we are going through, it's clear there will be a whole generation impacted by this new Covid19 culture.
Jose incorporated well known icons for past and current generations to share with us several important messages, including the one that we should ALL mask up!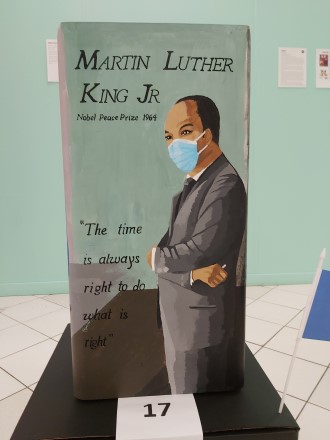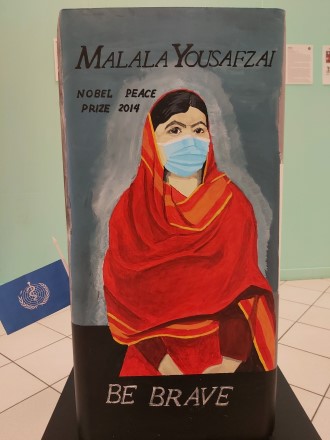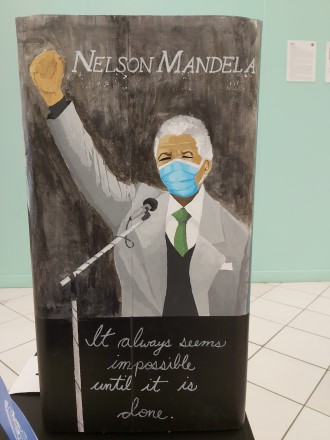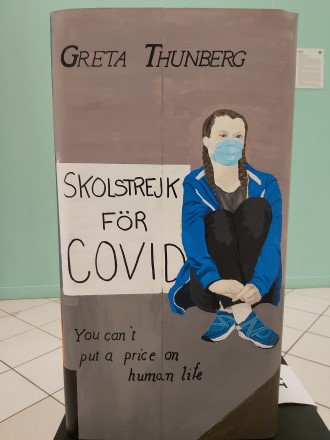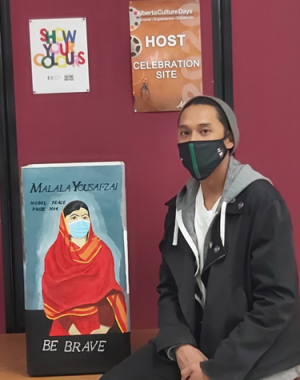 17 - Jose Sindayen
About the artist
Jose is an Edmonton based young artist who joined our Show Your Colours project after one of our artists informed us he wouldn't be able to participate.
More information about his art can be found at:
https://www.deviantart.com/reluctantvillain/gallery
www.instagram.com/sinister_artistry