23 - Dreamland
Hi my name is Aniela, and I am 12 years old. The reason why I made this can is because I want to make my dream come true. Life is stressful with this pandemic going on, so I created Dreamland. Sometimes you need a quiet place, to relax and do whatever you want. Live your life, Dream your dream, and stay safe!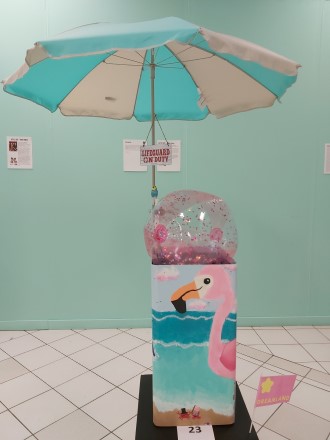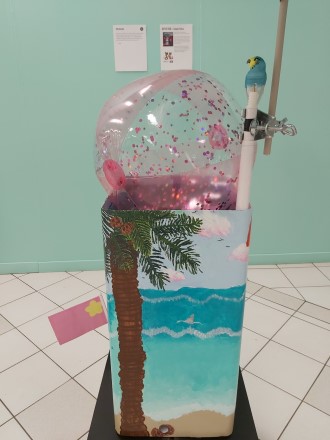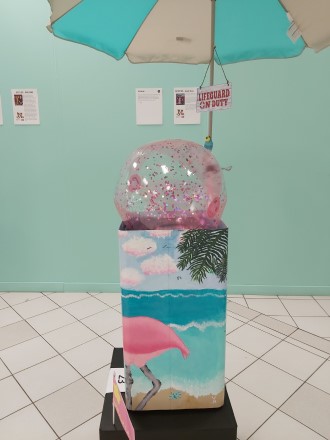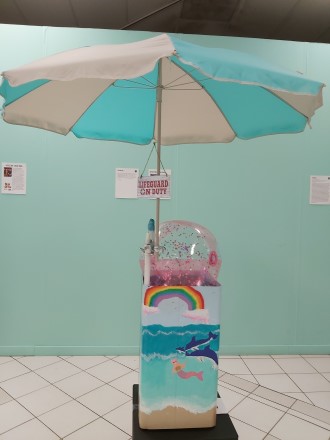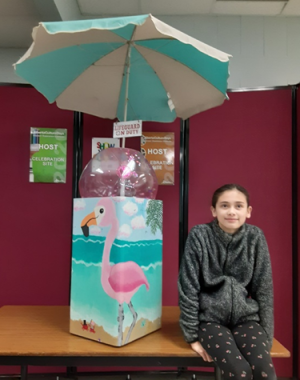 23 - Aniela Vince
About the artist
Aniela is one of the youngest artists participating in our Show Your Colours event.
She is 12 years old and loves working on her art projects and doing creative things. She usually works with acrylic paint, loves to paint rocks. Aniela frequently visits her father at the EIC and helps him with the many creative art projects around the building.
Along with her father Brad Vince, Aniela was one the first artists who started painting our trash cans. She chose a can without a lid and showed us what amazing results can be achieved with a little creativity.